This series is made by me, and if someone else is doing this, it is purely coincidental. If anyone has any concerns, contact me @ enzaquimson@gmail.com.
The main objective is to recommend 3 books from a genre or a prompt, easy as pie. If you want to join, all I ask is a link back to this post or my blog and link up your own post in the comments so I can check it out!
YA Fiction
So, this is a pretty broad genre and has a lot of sub genres but I would like to share/recommend my Top 3!

Sorry I wasn't able to put this up last month. School just washed over me like a very huge wave and pretty much had a blogger's block. Now, I'm definitely better at managing my time so, here we go!
The Perks of Being A Wallflower by Stephen Chbosky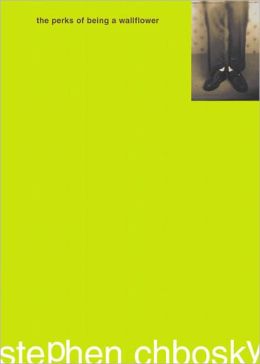 Synopsis:
Charlie is a freshman.
And while he's not the biggest geek in the school, he is by no means popular. Shy, introspective, intelligent beyond his years yet socially awkward, he is a wallflower, caught between trying to live his life and trying to run from it.
Charlie is attempting to navigate his way through uncharted territory: the world of first dates and mix tapes, family dramas and new friends; the world of sex, drugs, and
The Rocky Horror Picture Show
, when all one requires is that perfect song on that perfect drive to feel infinite. But he can't stay on the sideline forever. Standing on the fringes of life offers a unique perspective. But there comes a time to see what it looks like from the dance floor.
The Perks of Being a Wallflower
is a deeply affecting coming-of-age story that will spirit you back to those wild and poignant roller-coaster days known as growing up.
I read this in 8th grade, mainly because of the movie and Logan Lerman and Emma Watson, and I didn't think it would make such a big impact to me. I just connected with Charlie, and his thoughts and taste in music, to another level and it was beautiful. If you're just entering high school this year, read this. Or if you just need something you can really relate with, pick this up. This book taught me so much about growing up and how beautiful just being yourself is.
Bruiser by Neal Shusterman
Synopsis:
"There's a reason why Brewster can't have friends – why he can't care about too many people. Because when he cares about you, things start to happen. Impossible things that can't be explained. I know, because they're happening to me."
When Brontë starts dating Brewster "Bruiser" Rawlins – the guy voted "Most Likely to Get the Death Penalty" her twin brother, Tennyson, isn't surprised. But then strange things begin to occur. Tennyson and Brontë's scrapes heal unnaturally fast, and cuts disappear before their eyes. What at first seems like their good fortune turns out to be more than they bargained for…much more.
Just recently read this, reread it 2 times after, and I just can't stop crying. I recently just read this and I wasn't able to put up a decent review to capture its full essence when I first read this, but now a review is in the making, so definitely look out for that. But, all in all, this is a beautiful book about bullying, friendship, and family.
Looking for Alaska by John Green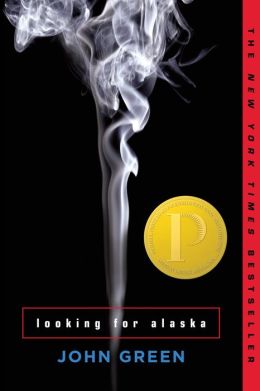 Synopsis:
Before.
Miles "Pudge" Halter's whole existence has been one big nonevent, and his obsession with famous last words has only made him crave the "Great Perhaps" (François Rabelais, poet) even more. He heads off to the sometimes crazy, possibly unstable, and anything-but-boring world of Culver Creek Boarding School, and his life becomes the opposite of safe. Because down the hall is Alaska Young. The gorgeous, clever, funny, sexy, self-destructive, screwed-up, and utterly fascinating Alaska Young, who is an event unto herself. She pulls Pudge into her world, launches him into the Great Perhaps, and steals his heart.
After.
Nothing is ever the same.
I also read this in 8th grade and it might have been too "mature" for me during that time, but two years has passed and now I understand them. And, it just made me realize that things happen for reason and this book was such an emotional ride, even for my 8th grade self. This book is too beautiful for words, and right now I am having a hard time articulating words to describe what this book is actually is and how I felt about it. Just read it. You will definitely learn a lot about choices and just life, in general.
What do you think? Tell me in the comments below!
And, if you have recommendations for me, please, please, please list them below or make your own post about it. I will love you forever.