This is a weekly meme hosted by Uncorked Thoughts. Check her out for more information about the meme.
The best Dumbledore moment for me is....
Okay, I can't really choose because it's Dumbledore, who even can?
So, I decided to just put two of my favorite scenes.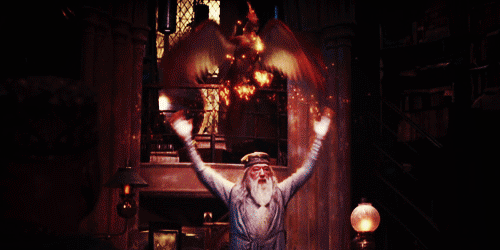 THIS WAS SO COOL. When I saw this, I said "If you think he doesn't get any cooler from that, I don't how he will."
When I was first watching the last movie, when this scene came on, I was full on crying. It was just the prospect of seeing Dumbledore, and during a pivotal moment of Harry's life. Just everything he said just brought waves and waves of tears.
And pretty much everything he says were so philosophical and quotable, that I don't have enough space to type them all out.
Tell me what you think!
And, maybe your favorite quote by Dumbledore, too!