This is a weekly meme hosted by Uncorked Thoughts. Check her out for more information about the meme.
My Least Favorite Book is.....

Harry Potter and the Goblet of Fire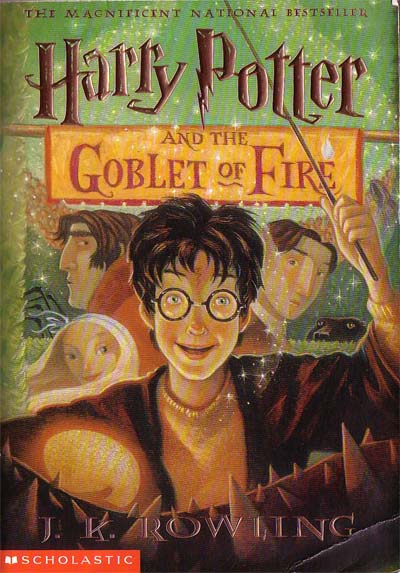 I'm so so so sorry. I know pretty much everyone loves this one because of the Triwizard Tournament and a bunch of new characters added, but I just didn't connect to it as much as I did with the other books. I still love it, though, it will always be one of my favorite books, but it's my least favorite out of the series. Reasons why it is my least favorite:
- I feel like there was just so much going on, that I wasn't able to see many character development.
- This is also where everything went downhill.
- Ron and Harry's first ever fight, I hated that part. But, I guess it was bound to happen.
- I was a Ron and Hermione shipper through and through, so when Krum happened, I was frustrated.
- Cho Chang. Enough said.
- No Ginny?????????
- I thought Alastor Moody was creepy.
What do you think? Am I being too shallow?