The Friday 56 is hosted over at Freda's Voice! While the Book Beginning is hosted over at Rose City Reader. So, go check both of them out if you need more information.
The rules of The Friday 56 are very simple:
- Grab a book, any book.
- Turn to page 56 or 56% if you are reading from an e-reader.
- Find any sentence or sentences that grab you then post them.
- Make sure to add your post url to the page which is at Freda's Voice, so all of the participants can see!
Book Beginnings:
Share the first sentence, or so, of the book you are currently reading. Share your thoughts and don't forget to also add your post url at Rose City Reader's page!
Me and Earl and the Dying Girl by Jesse Andrews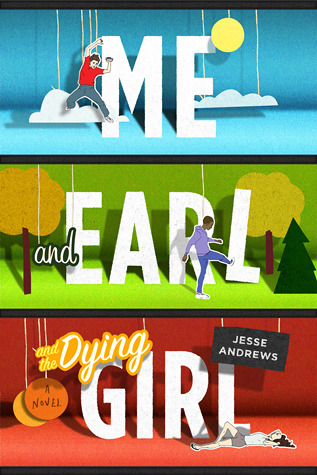 So, I decided to take a break from the 39 Clues before the Bout of Books, and I recently just borrowed this from the library. So, is anyone joining Bout of Books 11.0? Tell me in the comments below!
The Book Beginning
"So in order to understand everything that happened, you have to start from the premise that high school sucks. Do you accept that premise? Of course you do. It is a universally acknowledged truth that high school sucks. In fact, high school is where we are first introduced to the basic existential question of life: How is it possible to exist in a place that sucks so bad?"
The Friday 56
"I'm smart in some ways - pretty good vocabulary, solid at math - but I am definitely the stupidest smart person there is."
These snippets are SO me. I am only actually on the second chapter and I am loving it.
Has anyone read this before? What'd you think of it?
Tell me in the comments below!