Top 5 Wednesdays is created by Gingerreadslainey and click here for complete list of participants for this meme. Go check 'em out!
Okay, so I haven't read much books this year, and I only discovered BookTube this year. So, what I'm going to do is list the five books I am most excited to read because of BookTube. Is that alright? Okay, let's get on with the meme then.
All of these are fantasy reads, and I am really not one for fantasy but BookTube has got me really excited to pick these books.
5. The Darkest Minds by Alexander Bracken
I heard the third book is coming out soon, so maybe I might just marathon the series then.
4. Shadow and Bone by Leigh Bardugo
I actually borrowed this book a few months ago from the library but didn't get to read it.
3. Cinder by Marissa Meyer
This sounds so cool because it's a fairy tale retelling and who doesn't love Cinderella?
2. Shatter Me by Tahereh Mafi
The cover is absolutely stunning and from what I hear from the BookTubers that story's just as fantastic.
1. The Mortal Instruments and The Infernal Devices Series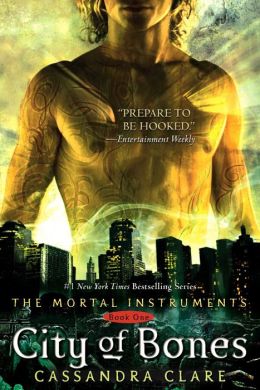 I've actually read two books from this series but didn't continue. Now that The Mortal Instruments is done, everyone in BookTube went crazy with City of Heavenly Fire and now I suddenly have the urge to finish the series and see what all the fuss are about. As for the Infernal Devices, everyone absolutely loves it and they say that it's much better than TMI.
So, what do y'all think of my list? Sorry if it's kind of different from what the theme really is but I can't really do anything about it. Tell me in the comments below what you guys' picks and don't forget to subscribe. See y'all next Wednesday!