This is a weekly meme hosted by Uncorked Thoughts. Check her out for more information about the meme.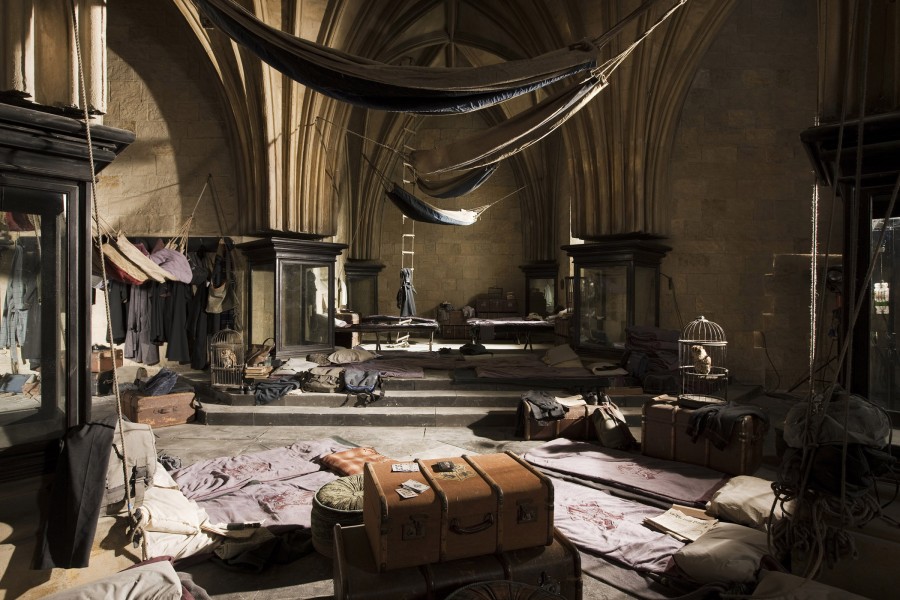 The Room of Requirement
This is my favorite Hogwarts secret, book-wise and movie-wise. In the book, it was kind of hinted through Dumbledore in the Goblet of Fire but was formally introduced by Dobby in the Order of Phoenix, while in the movie, it was Nevill who found it. Just the thought or the main idea of it was so intriguing and complex, and was just well thought-out. And it certainly makes you wish the Hogwarts is real even more.
I feel like the Room of Requirement is one of the declarations of the statement, "Help will always be available at Hogwarts to those who deserve it." This where the Dumbledore's Army started, grew, and eventually became such a tight knit group who had the same goal and mindset, and that's to fight for what is right. The room also helped Draco, who I know used it for bad reasons, but he did it to help his father and that takes a lot of courage and bravery. It even helped Harry find the diadem of Ravenclaw and when he had to let of the Prince's potion book.
So, what do you think of my pick? Is it the same as yours or you have another one? Tell me in the comments below and don't forget to subscribe! See y'all next Thursday.